About GCC
The Gallery Climate Coalition (GCC) is a charity founded by a voluntary group of London-based gallerists and professionals working in the commercial arts sector as an attempt to develop a meaningful and industry-specific response to the growing climate crisis.
Although public institutions have been taking significant steps to reduce their carbon footprint and control waste for some time, there seemed to be a lack of equivalent initiatives in the commercial sector. This prompted a group of us to set about developing the tools, strategies, and research required to help make a positive change. This is a work in progress that has extended to all aspects of the visual arts sector.
The GCC website aims to inspire and educate, as well as provide practical tools and information.
Our easy-to-use carbon calculator is available free of charge to all GCC members. This tool has been specifically tailored to the art world and allows users to quickly identify the main elements of their carbon footprint and take immediate action. Data collected (anonymously) via the carbon calculator will also help track progress across our sector.
The website also features a video series featuring key voices in the arts and beyond. We will be hosting seminars and events and our aim is to become a platform for discussion and debate on a spectrum of issues related to the environment and climate change. We will be launching specific campaigns. Using the voice of our international network, our aim is to become an effective instrument for change.
The GCC understands that the climate crisis often has a disproportionate impact on marginalised communities globally. Given that socio-economic injustice and the environmental crisis are deeply entwined, it is essential for us to address both issues in tandem. Going forward, the GCC will be proactive in these conversations, particularly where they intersect with the arts.
GCC members will:
Commit to a carbon estimate using the GCC online calculator. Carry out more detailed carbon audits to monitor sources of emissions that need reducing, and to track ongoing progress. Contact us for details on how to do this.

Commit to implement changes in operations to reduce carbon footprints by 50% over the next ten years.

Reduce waste.

Compensate emissions by donating to companies committed to systemic change.

Recognise and work towards mitigating embedded climate injustice.
In turn, GCC aims to:
Make its calculator freely available to members.

Provide reliable and actionable information and advice.

Leverage our members and community to lobby for industry-wide systemic change.

Support an active forum for sharing information, ideas, and expertise.

Arrange events and webinars on a range of topics.

Develop new reports, research, and tools over the coming years.
Collaborations & Partnerships
The GCC is in contact with parallel environmental initiatives around the world and intends to support and collaborate with them moving forward. These include:
GCC is a proud member of PACT (Partners on Art and Climate Targets). PACT is an international coalition of organizations within the visual arts engaged in collaborative efforts to accelerate the sector's broad adoption of collective climate action.
By advocating for every individual's agency, PACT amplifies voices and promotes collaboration for global change. Each organisation within PACT brings offerings to the sector, inviting multiple pathways for engaging in meaningful climate action and allowing each initiative to innovate, explore solutions, and build community while supported by and supporting a collective, aligned network.
Contact
General Enquires info@galleryclimatecoalition.org
Donations donate@galleryclimatecoalition.org
Carbon Calculator Troubleshooting service@galleryclimatecoalition.org
Press nina@scott-andco.com
Advisory Team

Danny Chivers is a freelance environmental researcher and climate change consultant. Over the last twenty years, he has worked on sustainability projects for small and large businesses, national and local government, the education sector, NGOs, large public sector bodies, and the media. His carbon footprinting work has included electrical product manufacture, agriculture, food processing, local authority carbon monitoring, retailers, offices, and national government. He has been the lead external carbon consultant for Oxfam GB, Christian Aid and ActionAid, and carried out carbon footprinting work for Trócaire, Concern, CAFOD, Anthesis Ltd, and the Guardian, among others. He is the author of the "No Nonsense Guide to Climate Change" (2011) and "No-Nonsense Renewable Energy" (2015) and writes a regular climate column for New Internationalist Magazine. He holds a BSc in Environmental Biology, an MSc in Nature, Science and Environmental Policy and an MProf in Leadership for Sustainable Development.
Dr. Harris Kuemmerle is a writer and researcher whose work centres around the focal points of environmental policy, political philosophy, and science in society. He earned an MSc from SOAS, University of London, an MPhil/PhD from King's College London and has over a decade's experience working with global environmental policies and climate politics.
Alistair Alexander works in Berlin with organisations, campaigners, companies and artists exploring and advising on the links between technology, society and climate change. He led The Glass Room exhibition project on the social and environmental impact of technology, and is currently developing public engagement programmes on tech sustainability, disinformation, as well as community art projects for public libraries.
Carbon Report Badges
Members who have completed an annual report are eligible for Carbon Report Badges. These may be displayed on the organisations website or posted on social media. Get in touch to receive yours now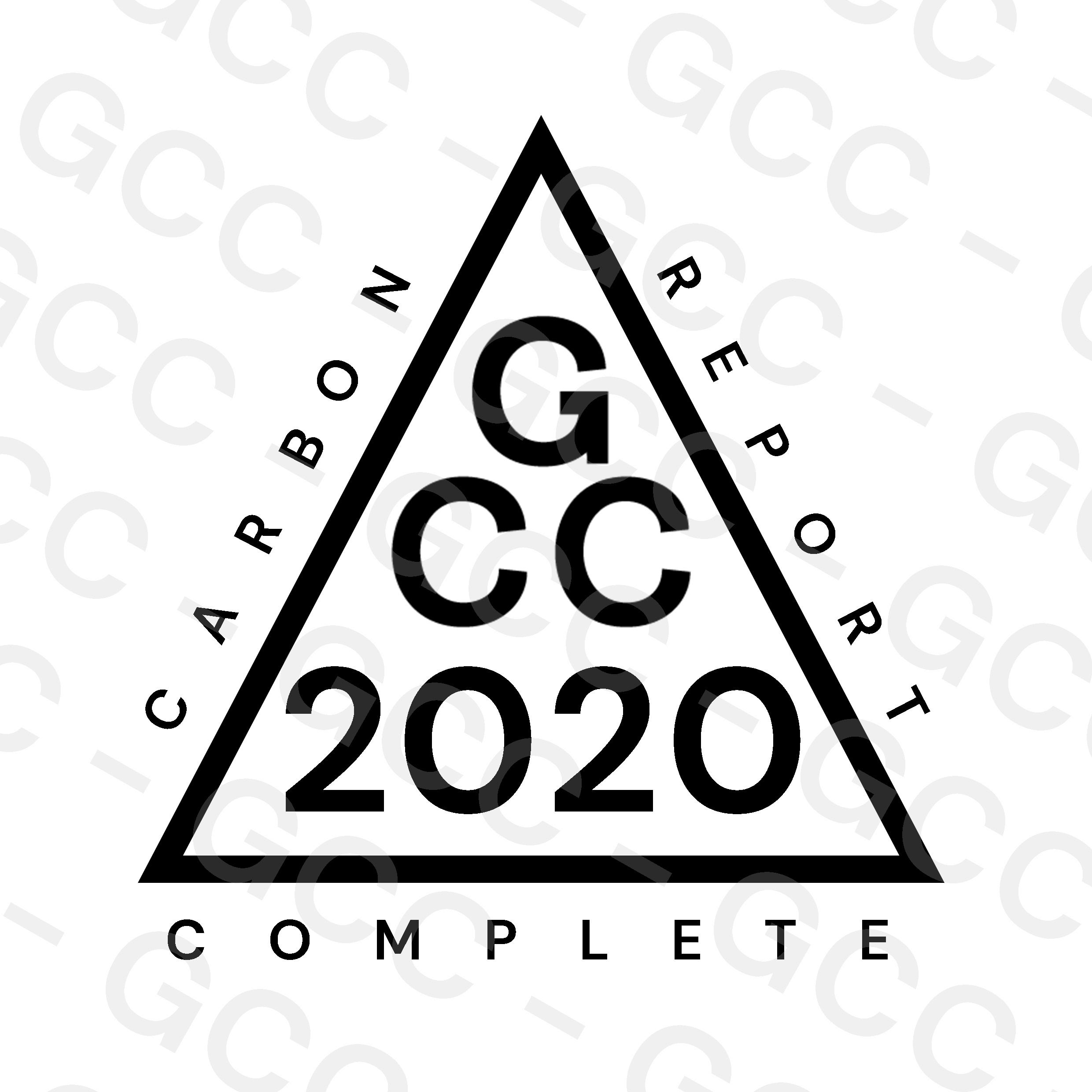 Whilst GCC does encourage all members to publish their report results it is not a requirement. However, evidence of a completed report - either via GCC's free Carbon Calculator or by external audit - must be provided to qualify for the badge. This information will remain private unless permission is given by the member to share the results.
Disclaimer: Carbon Report Badges indicate whether a member has completed their report for a given year. As carbon calculations are submitted voluntarily and completed in good faith, GCC is not able to check every individual report. Please note that these badges are only acknowledgements of members taking positive action and not a verification of accuracy or a sustainability certification.
Company Information
Registered Charity Number 1193687
Registered Company England No. 12907951
Office address:
5th Floor,
2 Duke Street, St. James's
SW1Y 6BN
London, UK
Business address:
Church View Chambers
38 Market Square
Toddington
LU5 6BS
Dunstable, UK