Your artist name Recycle Group alludes to sustainability, how did you come up with this?
'Recycle Group' was actually the name of our first exhibition back in 2008. During the production of the show we realised the excessive consumption involved in the industry and from this we understood that it would be impossible to keep making our work at the same level without serious consequences. We asked ourselves if and how art can be recyclable? Can art be reused and continue to evolve?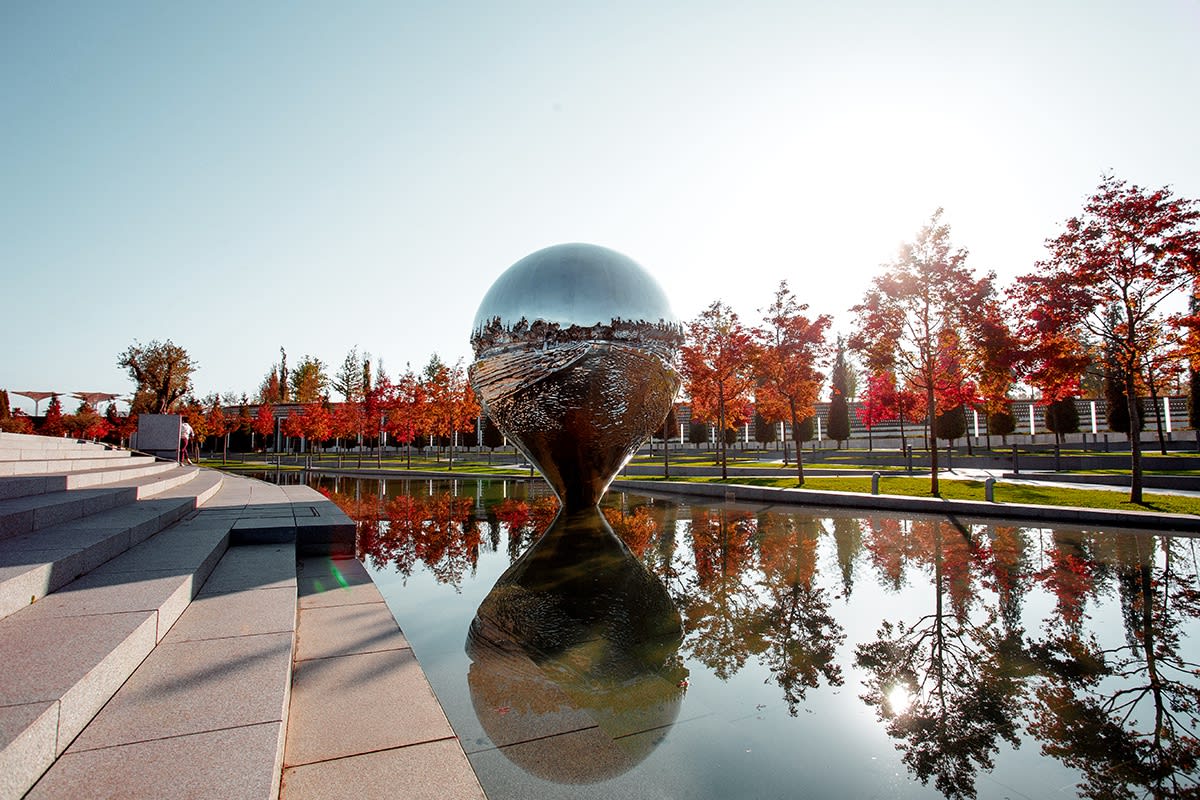 Recycle Group, Geolocation,
Krasnodar, 2018, courtesy of Gazelli Art House
What is your personal relationship with the environment? Is nature a key element of inspiration for your work?
Within our works we try to recreate nature. We both spend a lot of time meditating in nature - it is the best inspiration.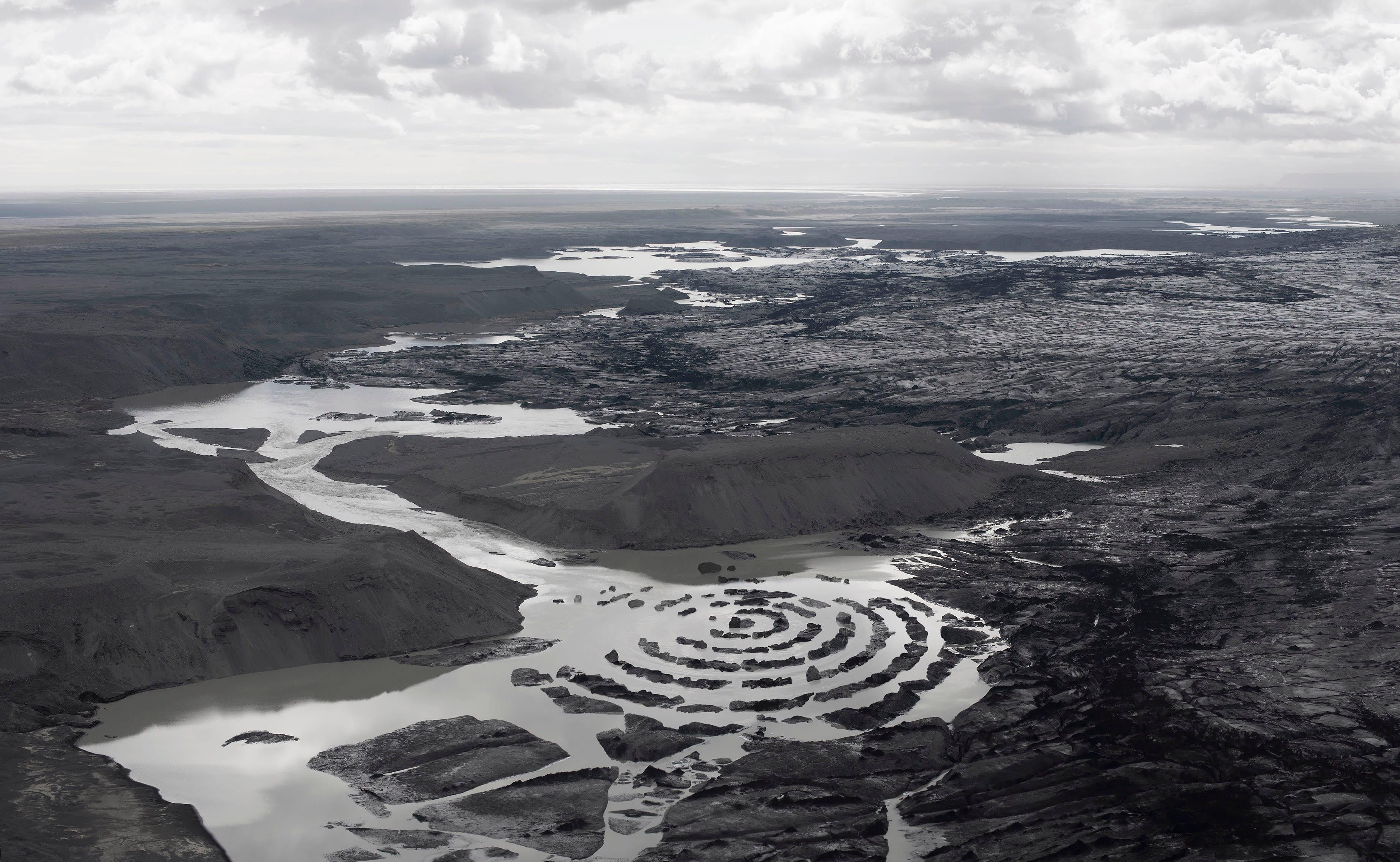 Recycle Group, Airdrop!
, 2015

C-type print on 2mm dibond

80 x 130 cm, courtesy of Gazelli Art House
What kinds of materials do you use in your artworks?
We work with a host of media, largely with recyclable materials. We also always think about how our pieces will remain in the future. For us recycling is a process of reincarnation. Our work 'Geolocation' is made from stainless steel, which is a very resistant material. There was an idea of representing something very small (less than a second) in one of the most resistant materials- keeping the most fragile thing—0.25 seconds—preserved forever.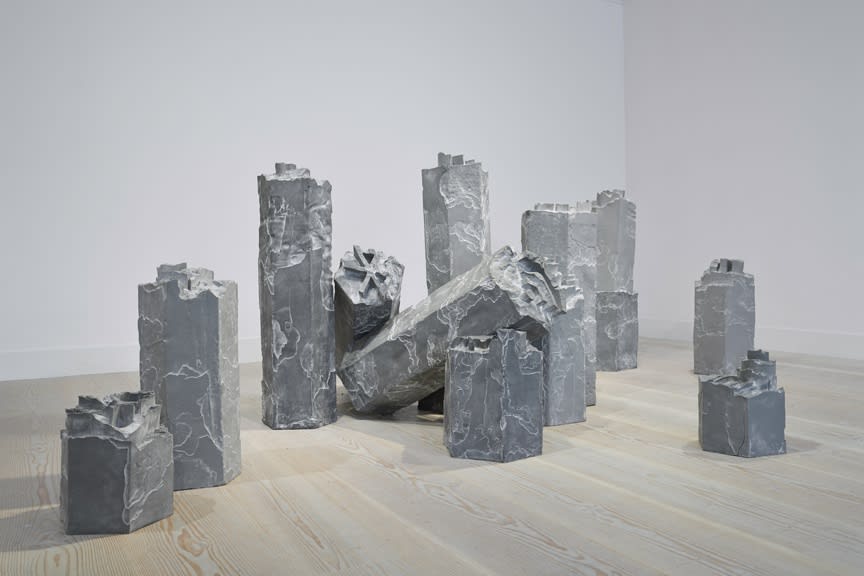 Recycle Group Install Shots, Keep Me Updated Your Holiness, 2015, courtesy of Gazelli Art House
Why aren't we talking more about artists' environmental impact?
It's an interesting aspect of the industry which is often overlooked; we discuss issues with shipping, packaging and all of these areas but not always the sustainability of the works artists produce, even though artists are at the centre of the art world. People have become the most dangerous threat to the planet and we believe machines can counter this destruction. We believe that our child (the AI we use in our works) will outsmart its parents. Ten years ago people didn't notice they were doing something wrong, now the effects of pollution are more visible and thankfully many artists are trying to balance their aesthetic practices with environmental responsibility.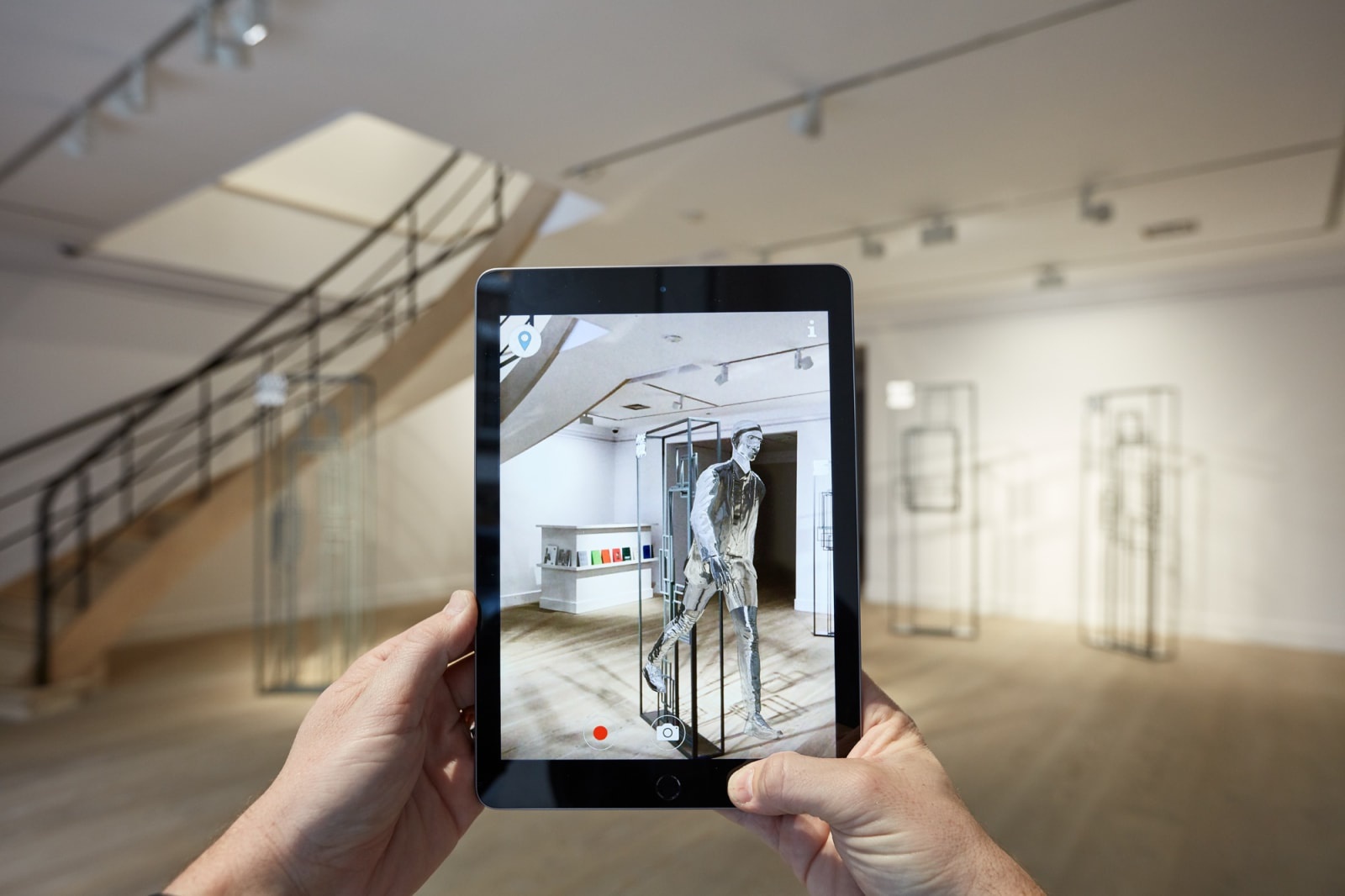 Recycle Group Install Shots, Nature of Non-existence, 2019, courtesy of Gazelli Art House
What forms of art making can we develop to address the challenges of climate change?
We are trying to recycle everything we can, and avoid any form of overproduction. We are finding AR to be a useful media for representation and it means we don't need to waste natural resources for it to function. We aim to find the right balance between media, ideas and ecology.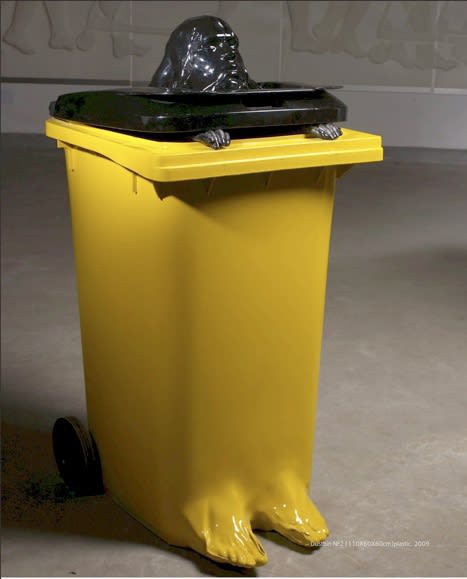 Recycle Group, Dustbin, 2009, Plastic, thermoshape, 100 x 50 x 60 cm, courtesy of Gazelli Art House
Which other artists do you respect for their positive environmental actions?
Marina Abramovic's performances— for example when she gave her body to visitors to see how far they would go. It's the same thing as our relationship to the planet: we discover our nature through our mistakes. Olafur Eliasson also delivers a strong environmental message.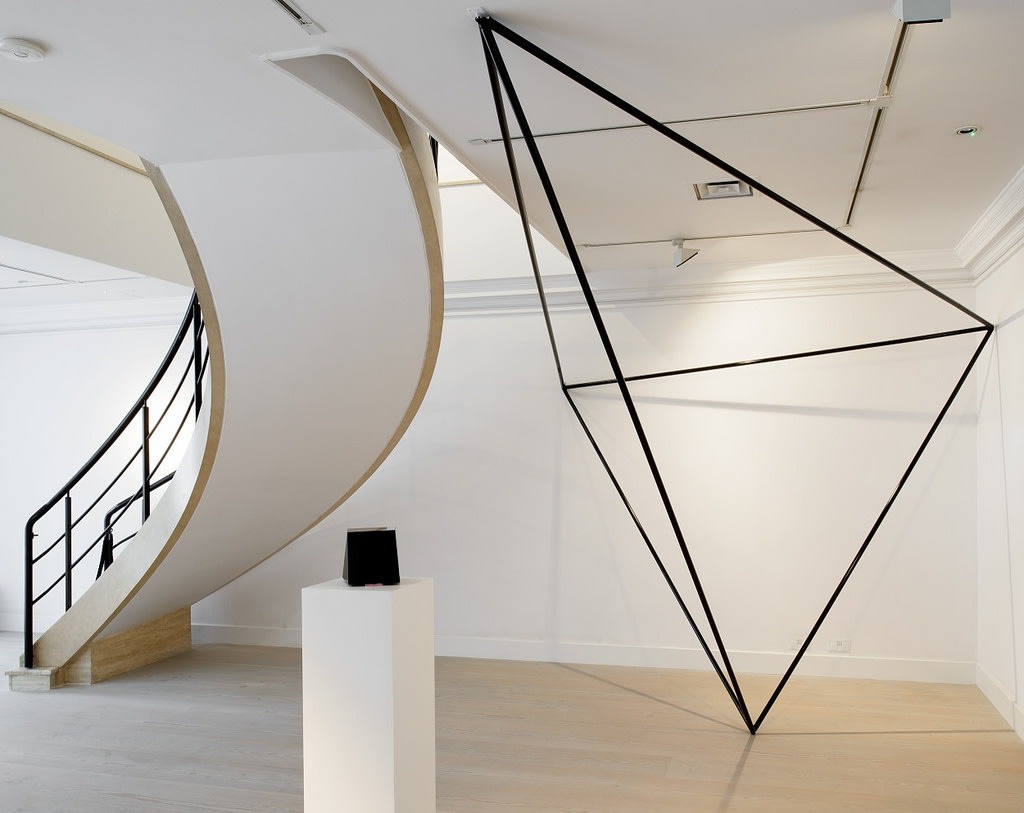 Recycle Group Install Shots, Last Space Remaining, 2021, courtesy of Gazelli Art House
You have an exhibition lined up at Gazelli Art House in November. Will your work there confront environmental issues?
Our next exhibition at Gazelli Art House will question what will be after art. How can art be transformed into different states? We will be releasing more information about the commissioned works over the coming months.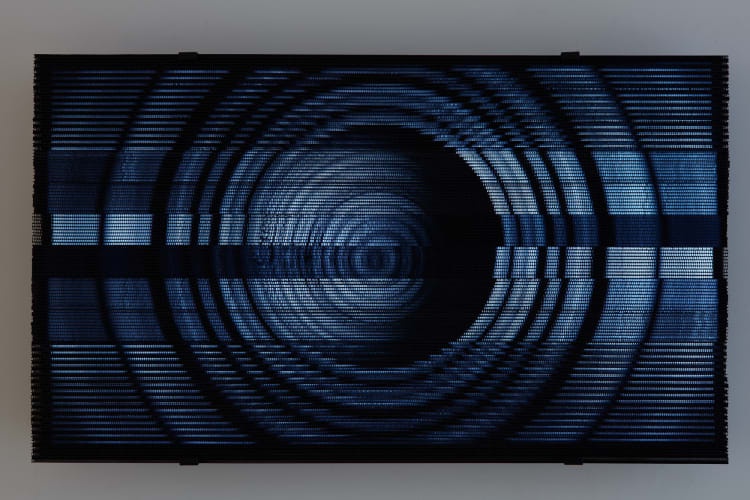 Recycle Group, Verification code 1, 2018, Plastic, TV screen, metal, 112 x 65 x 12 cm, courtesy of Gazelli Art House
Is the art industry sustainable?
The art industry is a seismograph of society—it mirrors the world. From this viewpoint we can see people within the community starting to make positive shifts towards preserving the planet but we have a way to go.
June 1, 2021