In Conversation: GCC Talks To Stuart Shave Of Modern Art
16 Sep 2021
As part of the
GCC Carbon Reporting Campaign
, Stuart Shave, Founder and Director of Modern Art, shared why he was compelled to join the coalition and use the
Carbon Calculator
to complete a report for the gallery. Here, he discusses some of the immediate changes his business was able to make, as well as the longer-term hurdles that face us all as an industry.
GCC: Why did you decide to join GCC and begin the process of carbon reporting and setting targets to achieve reductions?
SS: For accountability, and for the persuasive and underlying sense I have had for some years that the art world has no right to be exceptional to the momentum regarding climate change. Joining the GCC gives us a context for this, and enables us to be in dialogue with colleagues about reductions. What made us decide to begin the process of carbon reporting was to face up to ourselves, and, no matter what the result, to understand how we can better understand our output and use these statistics as a benchmark for our own process of change.
"The process of calculating our carbon footprint has changed my perspective, and given context to the urgent obligation to our industry."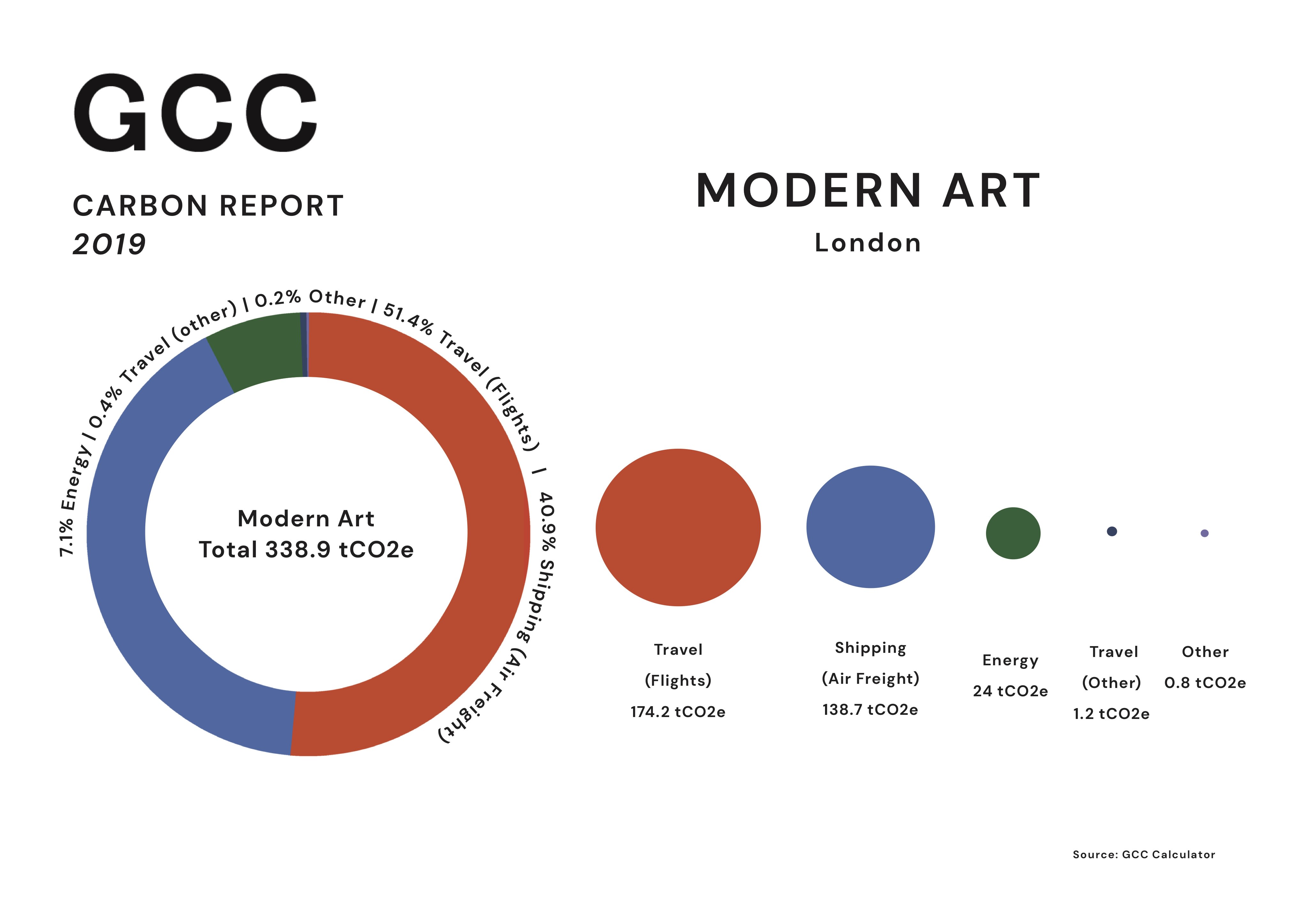 GCC: Has the process of calculating your carbon emissions changed your perspective? What do you perceive to be the biggest hurdles in making the necessary changes?
SS: The process has changed my perspective, and given context to the urgent obligation to our industry. I think the biggest hurdle for us, and for galleries in general, is mostly concerned with a major change moment in how we might view presenteeism in the art world. Presenteeism is defined as 'the act or culture of employees continuing to work as a performative measure, despite having negative consequences.' This behaviour is deeply ingrained into art world status quo with its culture of excessive travel and waste. It is driving a professional epidemic.
GCC: What are the next steps for Modern Art?
SS: We have made immediate changes in regards to prioritising consolidated sea freight over air, as well as making many reductions in our office. In the longer term, we are carefully reconsidering scenarios that trigger excessive travel and shipping and forming our viewpoint to promote an overall shift in our participation and reduction across the board. Our challenge is in how to implement change without it being at the expense of our artists and exhibition programme, and for us to understand what remains valid and important, as opposed to what is extraneous and wasteful. This involves constant introspection, and ultimately it is artists who play the most important role in this conversation.
GCC: Finally and more generally, what image or work of art is particularly meaningful to you when thinking about the environment?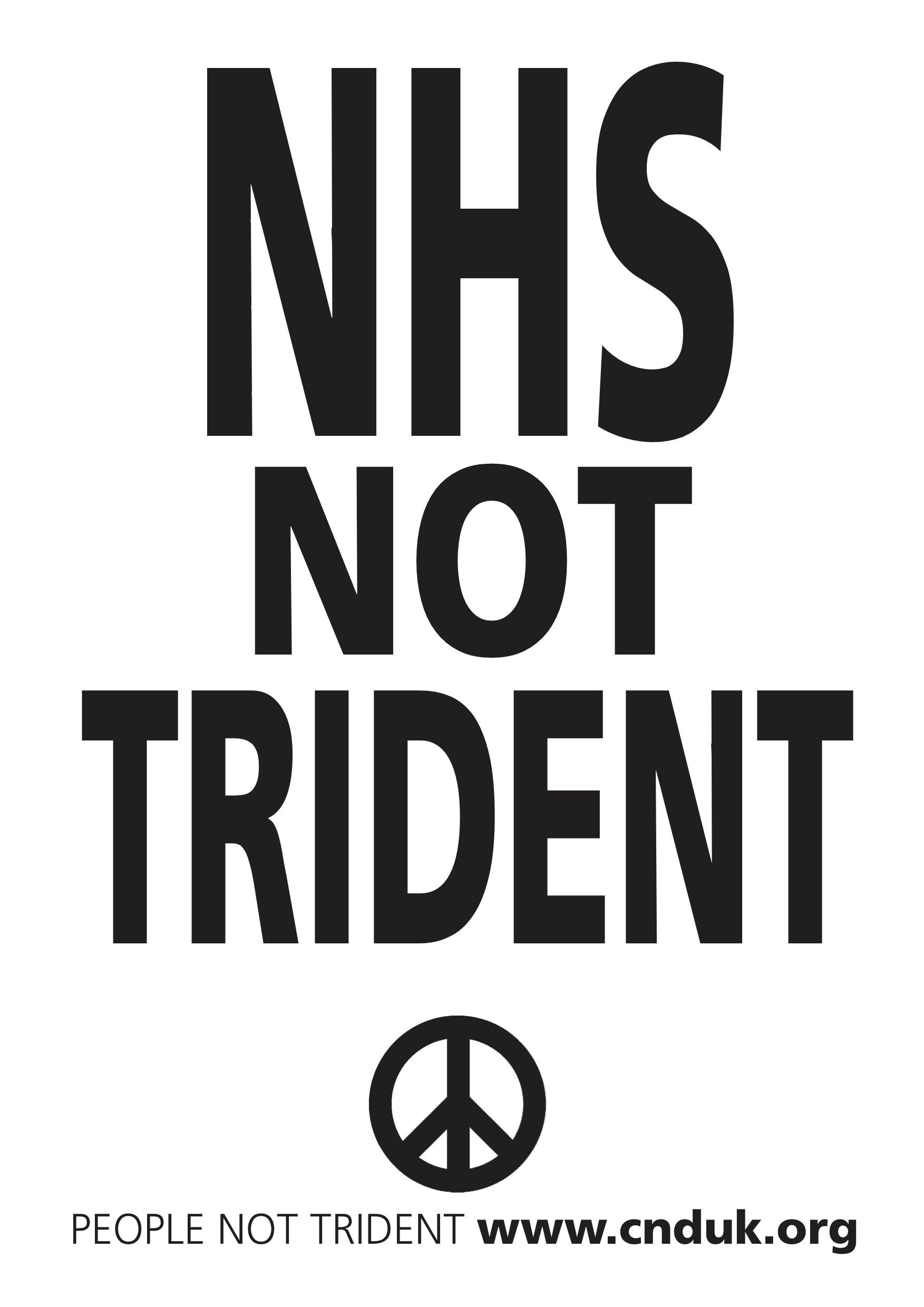 ---
In the lead up to COP26, the
Carbon Reporting Campaign
will celebrate GCC members who are making active contributions towards the coalition commitments. This includes publishing carbon reports, hosting workshops, and providing new resources on how we can move towards a decarbonised art-world.
GCC strongly encourages all members to publish their Carbon Reports to promote transparency and collegiality across the sector. Making the results available helps establish best practice, track progress, and build up a bank of data. This allows us to refine our tools and improve our research.