Carbon footprint of Sadie Coles HQ (London), 2018/19
Information and data collected via a full carbon audit, conducted by a verified consultant.

The figures for art transport assume that this does not include extra packaging/crating added by shippers. We have used a professional estimate that this crating makes up 30% of the final weight transported and have uplifted the weights accordingly.
For local art transport, most journeys didn't have any details on the vehicle used, so we've assumed a small diesel van was used in each case.
No gas was used for heating at the four locations, the only energy used was electricity.
All ground transport of artworks to and from airports is assumed to be included on the local transport page.
All air freight journeys are assumed to be direct without stopovers etc.
For long distance road freight, no vehicle details are given so we are using the carbon footprint of average HGV transport
Long-distance freight is assumed to include all shipping of non-art items as well
In addition to the reported packaging purchases, the extra 30% of crating added by shippers has also been included under "packaging". This assumes no re-use of crates, and that this packaging consists of 90% wood and 10% plastic.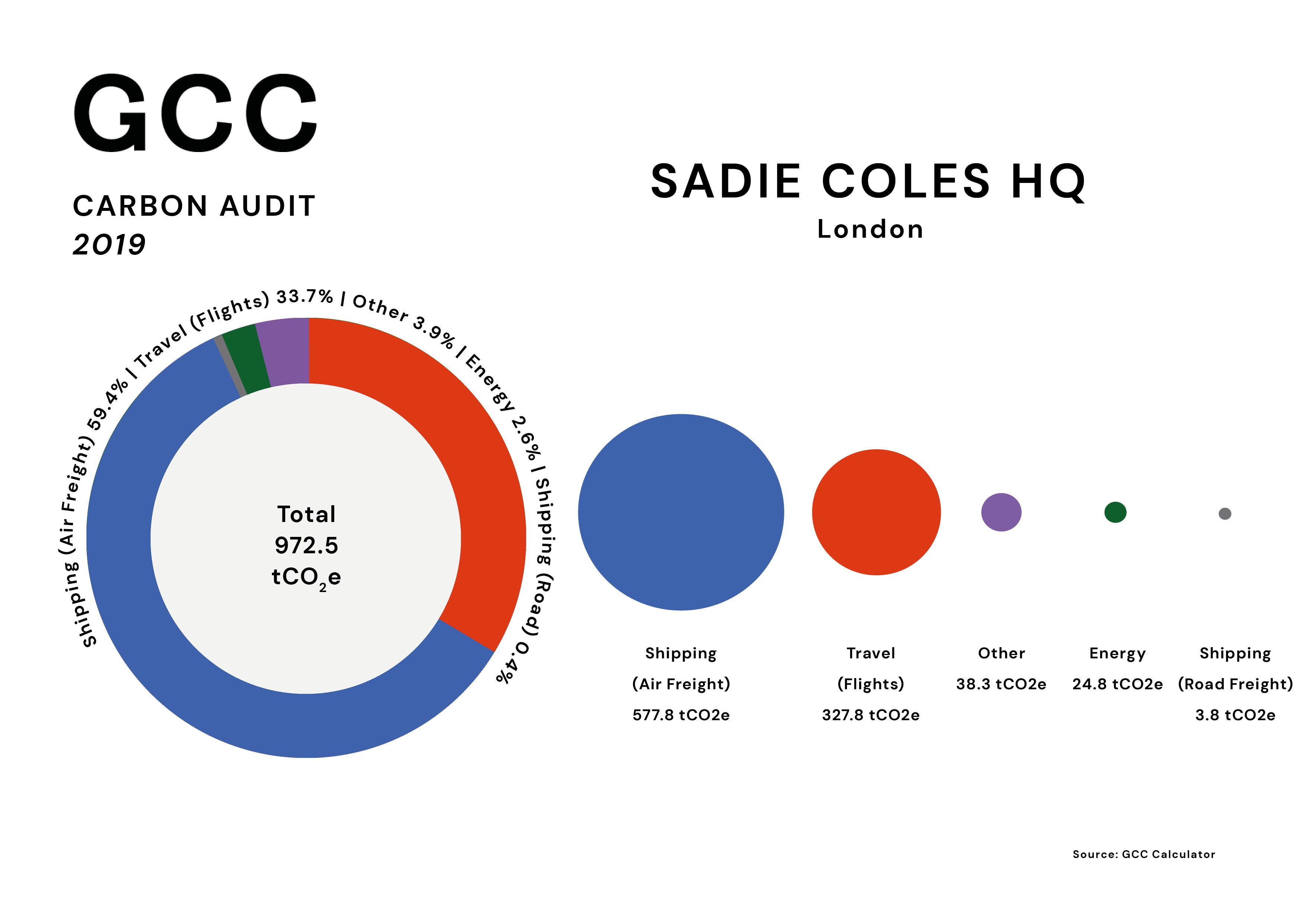 | | | |
| --- | --- | --- |
| | tCO2e | % of footprint |
| Long-distance art transport | 577.8 | 59.4% |
| Business travel - flights | 327.8 | 33.7% |
| Energy | 24.8 | 2.5% |
| Packaging | 30.8 | 3.2% |
| Other materials | 5.2 | 0.5% |
| Local art transport | 3.8 | 0.4% |
| Paper and Printing | 1.7 | 0.2% |
| Business travel - ground | 0.6 | 0.1% |
| TOTAL | 972.5 | 100% |